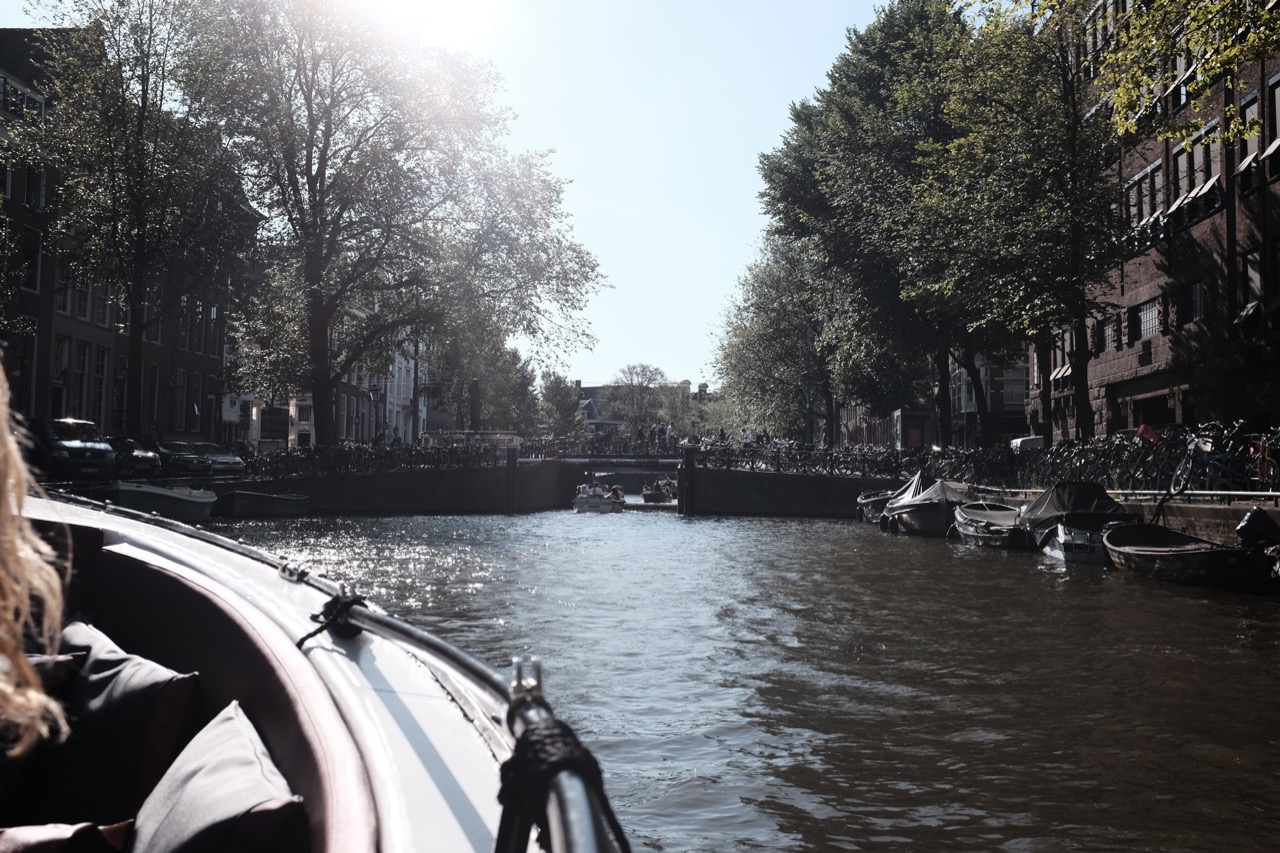 Travelling by Eurostar from London was extremely pleasant. In just over four hours we were whisked through France and Belgium before terminating at Amsterdam Central. The station itself was indeed very central, and so was our AirBnB, which was a short 10 minute walk straight into the historic centre.
At this point we were subjected to our first adventure with Amsterdam's cycling population. We later heard that "there are no real rules when cycling in Amsterdam. Everything is very logical". I'm not sure what branch of chaos theory covers Dutch cycling behaviours but I'm sure there's a Nobel prize out there waiting to be claimed.
Bikes were weaving between us, the traffic, and each other, with each cyclist seemingly reading the intentions and direction of every other, simultaneously. To an outsider watching in it would almost seem to be a choreography, but to us it just seemed mad. Crossing through this jumble involved looking in all directions at once, solving for the path and momentum of each cyclist whilst attempting to anticipate how each would react to our movements. But thankfully the "cyclist hive mind" was working so well that even first-time tourists such as us managed to integrate without too much hassle.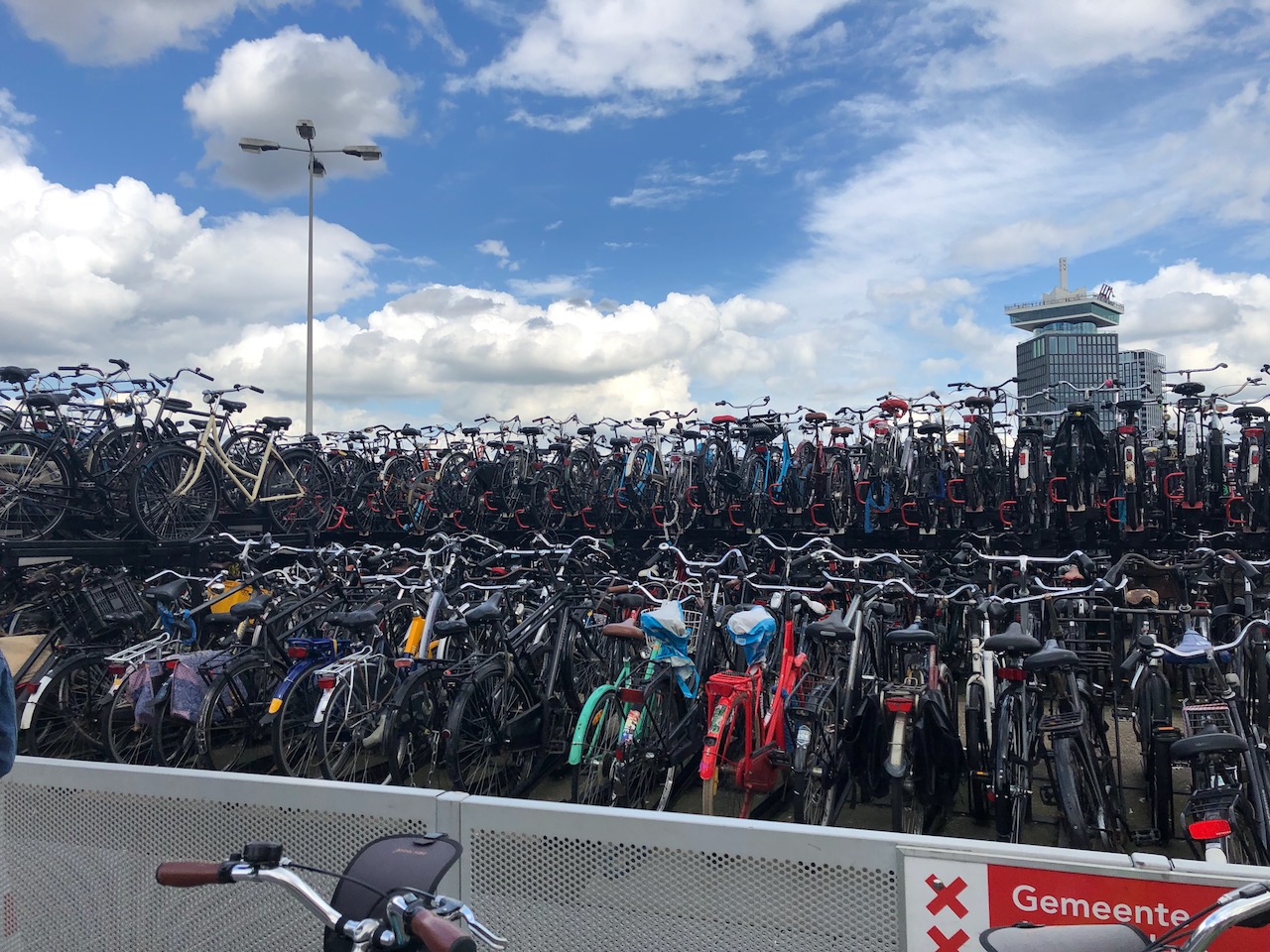 Thinking back, this is the first of three extremes which compose Amsterdam. We experienced the second following our dinner on our first night, when we ventured into the red light district.
At first I thought we were in the wrong place. I was intrigued to see this wild side to Amsterdam, but during our initial attempt to visit "De Wallen" everything seemed so quiet. We wandered down a picturesque street, with the only sign that we weren't entirely lost being the groups of lads before us. Nina commented that when we were in the right place, "we'd know". We kept walking.
Around a corner, down a street, left on to the canal. Amsterdam started to change. Lights got darker, deeper. Groups got larger and louder. The smell originating from a dense collection of coffee shops intensified. What was just earlier a fairytale cityscape morphed into a party. Drink was flowing and revellers were stumbling. It seemed like we'd found our destination.
I remember remarking that a "canal-side party district" didn't sound like a great idea. Our boat guide later told us that this part of the city featured steps and ropes along the canal to help unfortunate fallers pull themselves out. Even with this, around 20 people still drown in the canals of Amsterdam each year. I'm guessing most of them from here.
Walking through the district, we started to spot window girls selling their bodies to gawping onlookers. They seemed to originate from all over, with Eastern Europe, Latin America and Africa all represented. It was a strange, unique experience to see people selling themselves so openly, and I wondered how much of the industry in Amsterdam was exploitation, empowerment, or just a bit of both.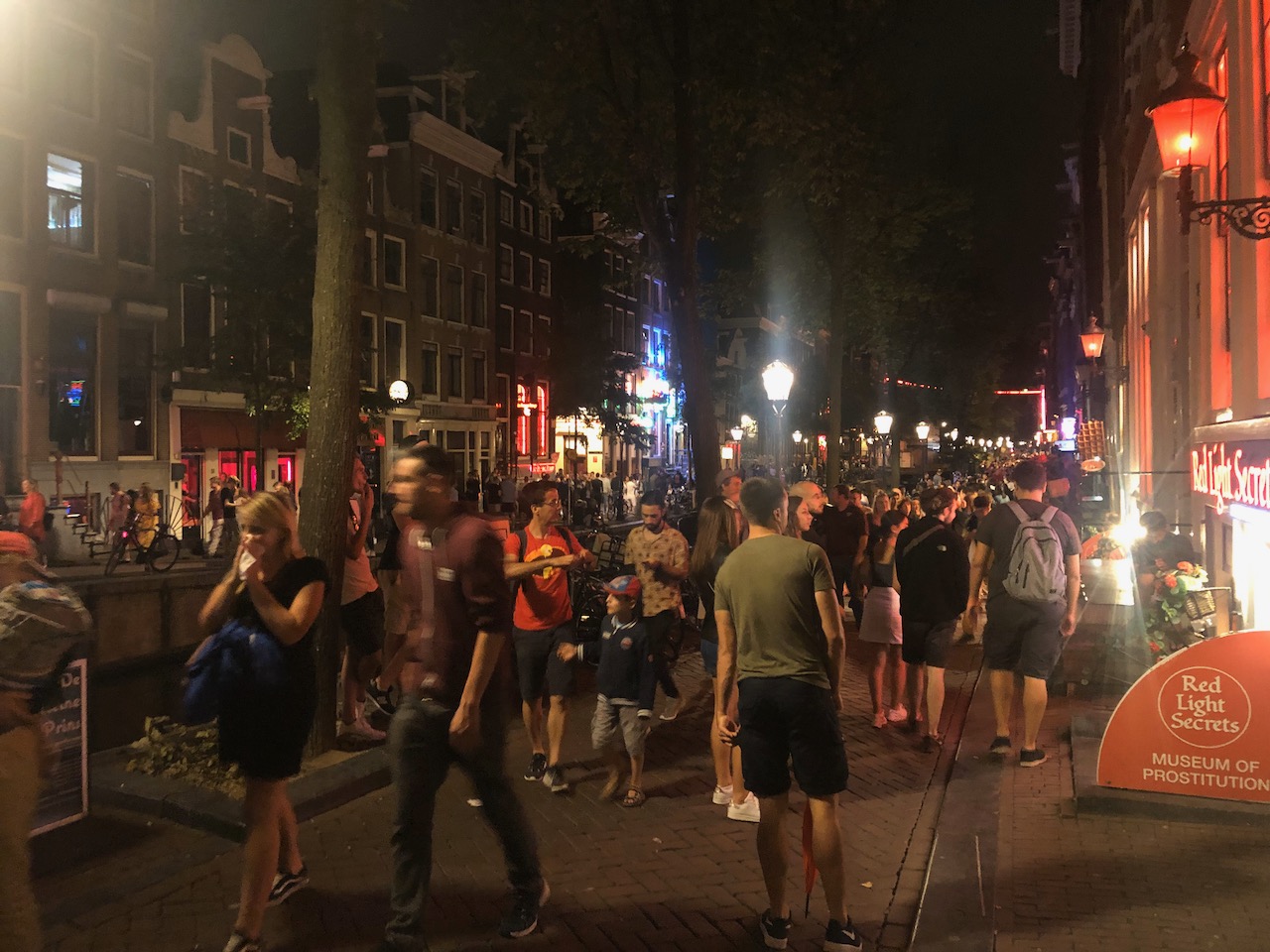 So this was the second extreme: Amsterdam's party atmosphere. I would guess that the majority of tourists made the trip for this reason alone. I feel like the thing I appreciated the most however, is what I would call the third.
Amsterdam is a beautiful city. Taking elements from both Venice and Bruges, a city constructed over neatly shaped canals composed of towering fairytale houses. Each handled being built on soggy canal land in different ways, leaning in all directions like crooked teeth. Behind each window housed increasingly cosy scenes of tasteful low lighting and exposed wooden beams. The Dutch really know how to light a room.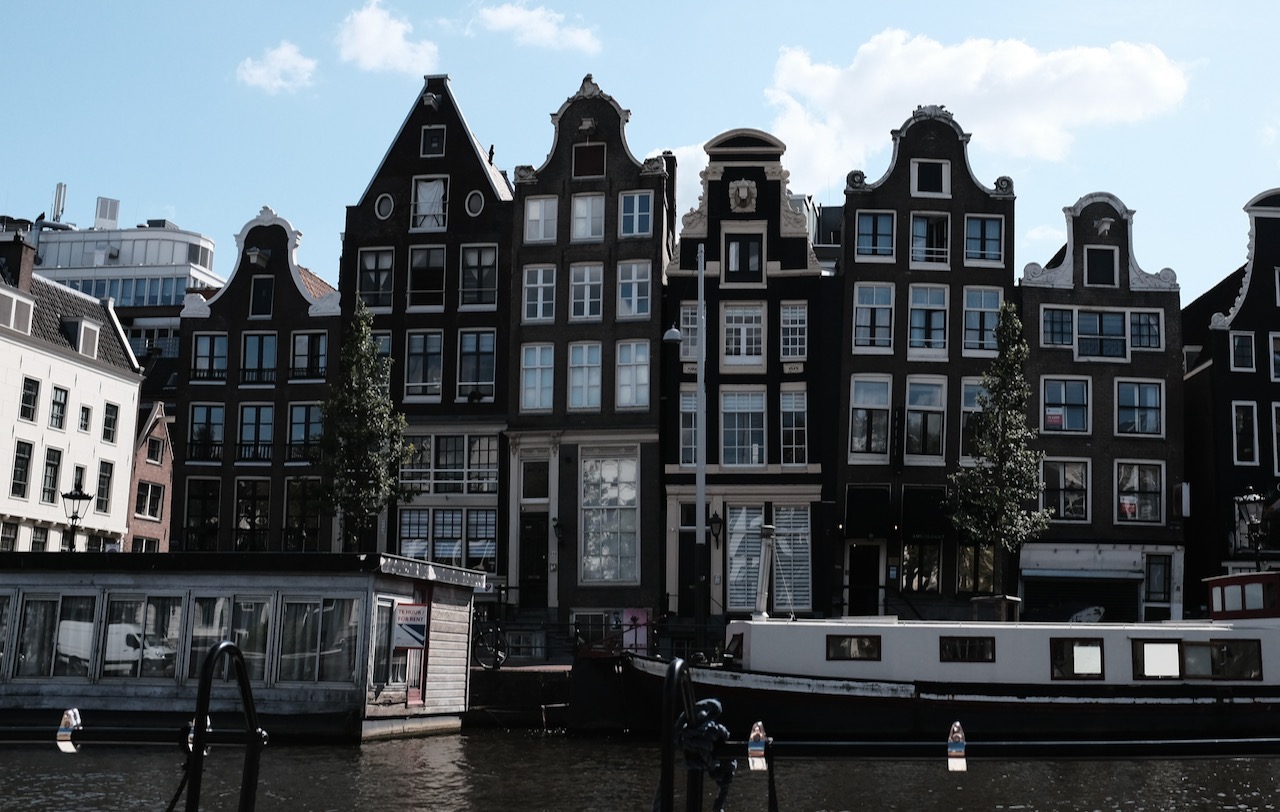 But not only a city of canals, Amsterdam also features a sprawling park. The park itself—the "Vondelpark", after a prominent Dutch poet—is entirely artificial, built on the same soggy land from reams of turf and collections of trees sourced from elsewhere. During our bike tour our guide had us stand next to one of the lakes in the park and simultaneously jump, leading to the artificial bank we were standing on to visibly bounce as if the entire place were inflated.
Back in the centre, "brown cafes" lined the canals. Somewhere between a pub and a dimly lit bar, these extremely cosy hideouts were a lovely place to enjoy a drink at the end of the day. We visited two during our stay; 't Aepjen on the first night, and 't Smalle on the second. The former dated back to when Amsterdam was a bustling port town, and included throwbacks to the East India Company sailors who often frequented its tables, such as stuffed monkeys which were apparently used as payment for board. The latter was one of the cosiest places we'd been, with dim candles scattered across the tables and a nice selection of local beer. We really enjoyed our time at both.
The high-energy heartbeat of the cycles, the exposed undercurrent of the red-light district, and the aching beauty all around. All three make Amsterdam a unique place, and an excellent travel destination.
~
Thanks for reading! I'd love to hear your feedback; feel free to contact me directly.